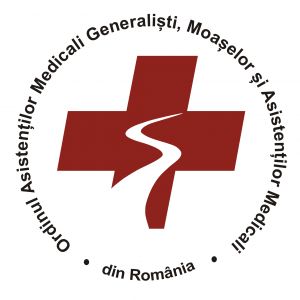 OAMGMAMR Iasi Branch (Romania) – Project coordinator
The organization has more than 13,000 members – nurses, midwives and medical assistants, among which more than 8500 active members. The activity of the organization consists in the control and supervision of the of nurse and midwife professional practice. OAMGMAMR Iasi Branch organizes professional education events during which it encourages the professional exchange of experience and best practices in order to increase the professional competence of its members. The organization is also concerned about harmonization of the level of professional education and competences of nurses and midwives with the EU standards.
Contact person: Silvia Popovici
E-mail: [email protected]
Telephone number: +40232 240 695
OAMMR Website: www.oammr-iasi.ro

University of Foggia is a young and dynamic public university founded on 5th August 1999. Its main activities are higher education and research. One of its top priorities is the internationalization of academic researches and relationships. University of Foggia is characterized by teaching and research strictly connected with the territorial requirements, basic and applied research projects, international mobility and cooperation, educational consultancy, cultural events and Third Mission activities, aimed both at the economic valorization of scientific research and at the social, educational and cultural development.
It has been ranked among the 12 top Universities in Italy by VQR (eValuation of the Quality of Research) and it was the first University in Italy to receive the "HR Excellence in Research" award from the European Commission.
Its 6 main Departments (Sciences of Agriculture, Food and Environment – Economics – Law – Humanities, Literature, Cultural Heritage, Education Sciences – Clinical and Experimental Medicine – Medical and Surgical Sciences) offer a wide variety of bachelor, master and doctoral degree courses and make University of Foggia a lively cultural center which attracts many foreign students and visiting professors. Furthermore its medical specialization schools represent an opportunity for young people to carry out professional training that meets both social needs and employment requirements.
University of Foggia is largely involved in Erasmus Plus Programme. Extensive network of international exchange partners provides opportunities for students and staff to gain interesting experience in the wider context of global community.
Contact person: Luciano BENEDUCE
E-mail address: [email protected]
Telephone number: +39 0881 589303
Unifg website: www.unifg.it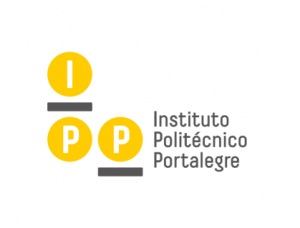 The Polytechnics Institute of Portalegre (IPP) is a higher education institution (University of Applied Sciences) that includes four Schools, involved in teaching, training, research and other activities in their respective scientific, pedagogic, technical and artistic scope. It offers short cycle, first cycle, and second cycle programmes, as well as post-graduation and continuous training programmes in the areas of education, culture, media, tourism, social work, business and administration, engineering, design, graphic arts, agriculture, horse studies, veterinary nursing, nursing, dental hygiene.
IPP has about 2,500 students and 300 staff.
IPP was the first Portuguese higher education institution to be awarded the quality certification as a whole, according to the standard NP EN ISO 9001:2008, by the Portuguese Association for Quality Certification (APCER). It was also a pioneer in Social Responsibility certification, being the first Portuguese HEI to receive the certificate of compliance with NP 4469-1:2008.
International co-operation has long been a strategic objective IPP. It has taken part in international mobility and cooperation projects for a long time now, especially under Erasmus, including mobility of students, teaching and non-teaching staff.
Every student enrolled in any of the taught programmes has the possibility to benefit from the experience of studying or doing an internship abroad under that program. On the other hand, international incoming students are offered courses in Portuguese Language for Foreigners and they can attend any programme or course of their choice either in class or through a tutoring system, depending on their level of Portuguese.
IPP is a member of the European Association of Erasmus Coordinators, currently occupying one of its vice-presidencies. It holds bilateral agreements for the mobility of students, teaching and non-teaching staff with over 90 partners all over Europe and about 20 other cooperation agreements with European, African, Asian, and South-American HEI.
IPP has a Research Center with a multidisciplinary focus, particularly in the main two research lines: Sustainable Systems in Energy, Agriculture and Environment; and Social Intervention, Education and Health Studies.
Also a Language Centre offers tailor-made courses and structured courses in different languages and for different target groups.
Contact person: António Casa Nova
E-mail address: [email protected]
Telephone number: +351 245 300432
IPP website: www.ipportalegre.pt
ESS website www.essp.pt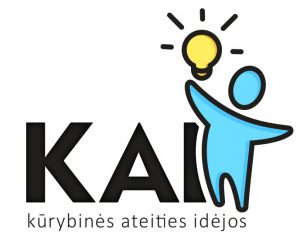 Kūrybinės ateities idėjos is a NGO from Lithuania
Creative Future Ideas" working with different youth and adult groups and organizations in
non-formal education field. NGO trainerss have big experience in using non-formal training methods in
education, organizing seminars, conferences, events. NGO is open to all people who wish to participate
actively in non-formal education activities, and provides a variety of opportunities to spend their leisure time,
develop their creative abilities and knowledge of their profession in scientific, technological, artistic, sports,
tourism sections. The rationale behind this aspirational – an intelligent, thinking, creative young person. Main
task of NGO – organizing of seminars, training, active recreation and other events, contests, an educational
support projects, engage in sponsored search, develops creative publishing activities, educational topics;
Contact person: Silva Blažulionienė
E-mail: [email protected]
Telephone number: +37069878691
Website: www.asociatiaeverest.ro

The EVEREST Association is a non-profit association active since 2010 in the field of health education, health promotion, formal and non-formal education for youth and adults, We develop activities in social work with disadvantaged persons, children and elderly. We plan to develop research projects, awareness campaigns on high interest medical and social topics. We also implement activities for promoting and defending human rights and liberties, knowledge about civic participation and activism, environment and nature protection, supporting sports and youth activities.
Our objectives are:
Promotion and provision of professional education and training – qualification, re-qualification, continuing professional development, specialization.
Health promotion and elaboration, development and dissemination of informative materials, projects and programmes of health education and strategies for education at local, regional, national and international level.
Contribution to the development of policies and programmes concerning social inclusion for persons, families, groups in difficulty or at social risk.
Development of youth activities, prevention of drugs consumption in children and teenagers, children protection against any kind of form of violence and abuse.
Promotion and achievement of scientific research programmes in youth and adult education field, in social sciences, in nursing and medical sciences or in other connected fields in an interdisciplinary way and their valorization in the European Union.
Contact person: Adriana Tofanescu
E-mail: [email protected]
Telephone number: +40756 087 291
A E Website: www.asociatiaeverest.ro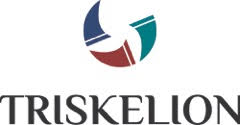 Triskelion was founded in 2015 in Stavanger, Norway and is an organisation that specialises in applied research and knowledge mobilisation in the fields of education, public health, youth work, psychology and medicine. Even though we are a young organisation, the staff members represent a wealth of experience in the above mentioned areas, and have participated in over 60 international projects and presented & facilitated at over 200 conferences & workshops worldwide. We are a non profit organisation.
Triskelion has the expertise to;
Participate in research and methodological designs
Provide evaluation, risk assessment and quality control in various settings
Facilitate training (short & long term) to professionals, students, general population and social
disadvantaged groups
Develop pedagogical materials for a variety of target groups from basic to advanced levels (EQF level 1-8)
Disseminate good practice within our focus area via our extensive network.
Developing applied training courses/social engagements/interventions based upon current
evidenced based research.
Experts in the European Quality Framework (EQF), European Credit system for Vocational
Education and Training (ECVET) and European Quality Assurance Reference Framework (EQAVET)
Contact Person: Thomas Nilsen
Email: [email protected]
Website:  http://triskelionnorway.org/
Telephone +4797192940